Computer Consultant Website
Will Dyson Consulting
Will Dyson Consulting offers personal and small business IT support, plus Web development, and programming.
This is WordPress site with a customized child theme.To give the site a matrix-like background, I layered three different transparent images of 1s and 0s. When one resizes the browser, the numbers pass over each other creating a 3D effect.
In addition to the website, I designed the branding and corporate identity for this client.
WordPress Theme Customization
This is an example of how I used CSS to customize a WordPress theme. The Agency (by Ant Themes) theme was chosen because it offered the functionality that met my client's needs. I then created a WordPress child theme and modified the theme's design.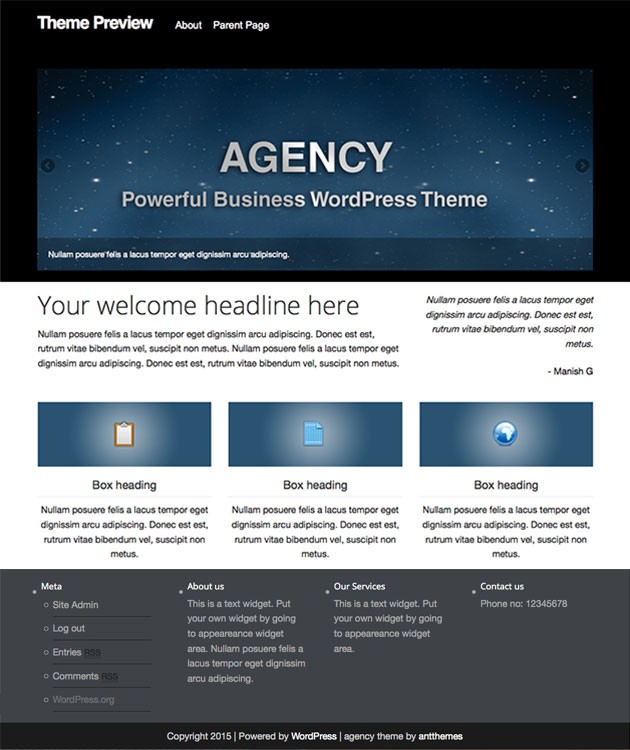 Business Cards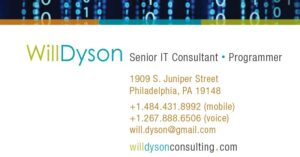 Website Design